Assistive Technology Clinic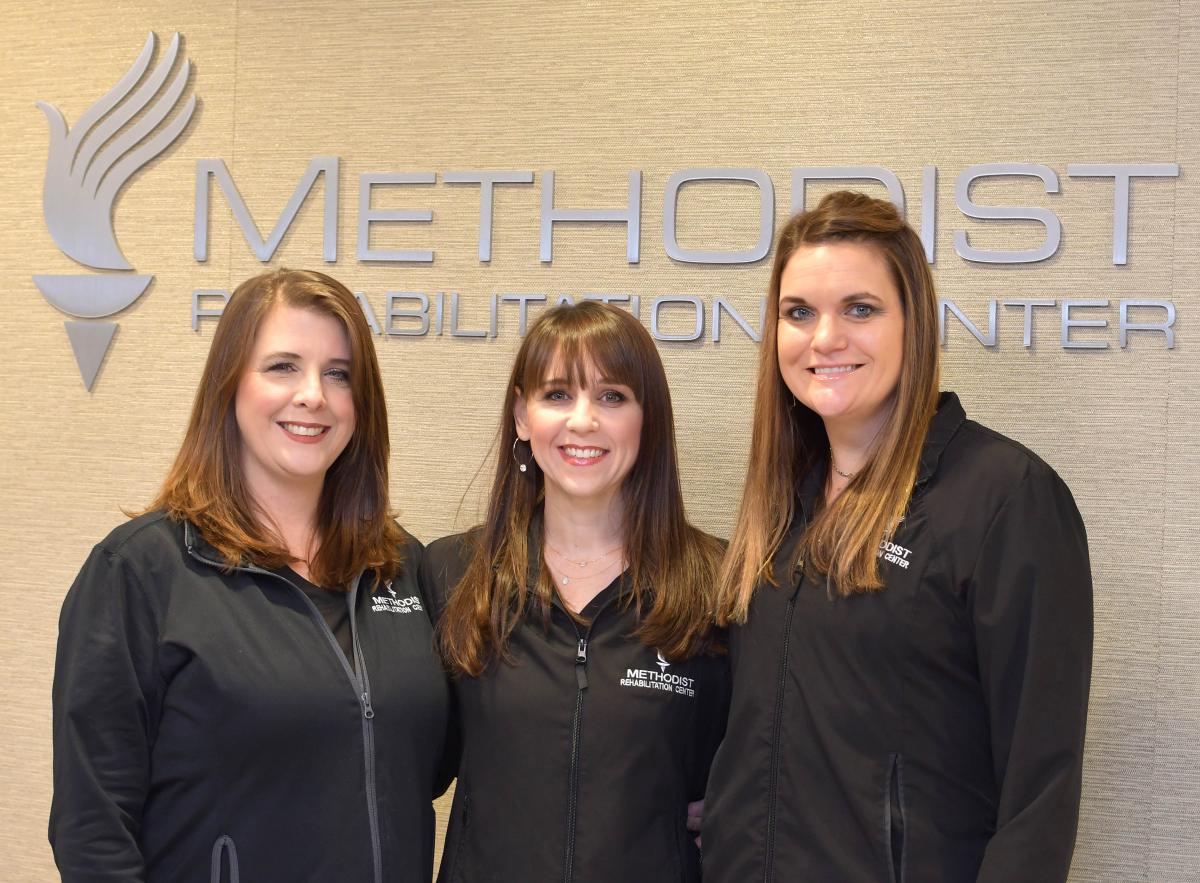 Methodist Rehabilitation Center's Assistive Technology Clinic offers seating and wheeled mobility solutions designed to improve the quality of life of persons with disabilities.
After an initial consultation to determine each patient's specific needs and mobility goals, our experts design and customize manual and power wheelchair solutions using the latest technologies appropriate for each individual. Standing frame evaluations are also available.
Equipment recommendations are designed to enhance functionality and take into account critical factors such as skin integrity and postural deformities, concerns many "off-the-shelf" devices do not take into consideration. Therapists work closely with a variety of manufacturers and equipment providers to ensure that the best available components are always at hand.
In addition to wheelchair assessments, the clinicians also evaluate patients' seating needs to determine what cushion or backrest is appropriate to assist in prevention of skin breakdown. A pressure mapping system can be utilized to aid in making the correct choices.
Follow-up assessments are performed to ensure equipment continues to meet each patient's needs.
Our Patients
Our clinic has designed and recommended seating systems and mobility devices for persons with a variety of different diagnoses. Some of the disability conditions include but are not limited to brain injury, stroke, amputation, quadriplegia, paraplegia, spina bifida, cerebral palsy, multiple sclerosis, ALS and muscular dystrophy.
Our Staff
The Assistive Technology Clinic is staffed by physical therapists certified through the Rehabilitation Engineering and Assistive Technology Society of North America (RESNA). Physical therapist Erin Bischofberger serves as therapy manager.
Methodist Rehab speech therapists can be consulted for recommendations regarding adaptive and alternative communication devices for patients with speech impairments, while staff from Methodist Rehab's biomedical engineering department and orthotics and prosthetics division often assist in the fabrication of custom wheelchair designs.
Finally, adaptive driving solutions can be addressed by an occupational therapist. An adapted van is available for driving evaluations. A variety of tests can be performed to assess a person's safety with regards to brake reaction timing, vision and perception.
Our Facility and Equipment
Our clinic is conveniently located at Methodist Rehab's Outpatient Services facility in Flowood, with ample parking and drive-up access for patient arrivals. Our facility houses a wide array of devices used for assessment and demonstration purposes.
Some of these devices include:
Power wheelchairs
Manual wheelchairs
Standing frames
Ergonomic seating/positioning equipment
Power assist devices
For Referring Physicians
Benefits to referring physicians include:
Relief from red tape. We do the paperwork required by Medicare and private insurance providers. You'll receive a therapy plan of care and evaluation, a completed functional assessment document, a detailed list of recommendations and a letter of medical justification.
Peace of mind. You can rest assured that all equipment recommendations fall within Medicare guidelines, and are based on patients' medical and functional needs. The recommendations are not influenced by financial relationships with equipment providers. Due to the high level of fraud and abuse in the medical equipment industry, Medicare and other insurers are requiring certified clinicians to be involved in equipment selection.
Click here to download a printable pdf of our referral form.
Click here to download our Wheelchair and Seating Evaluation form.