Proven Brain Injury Expertise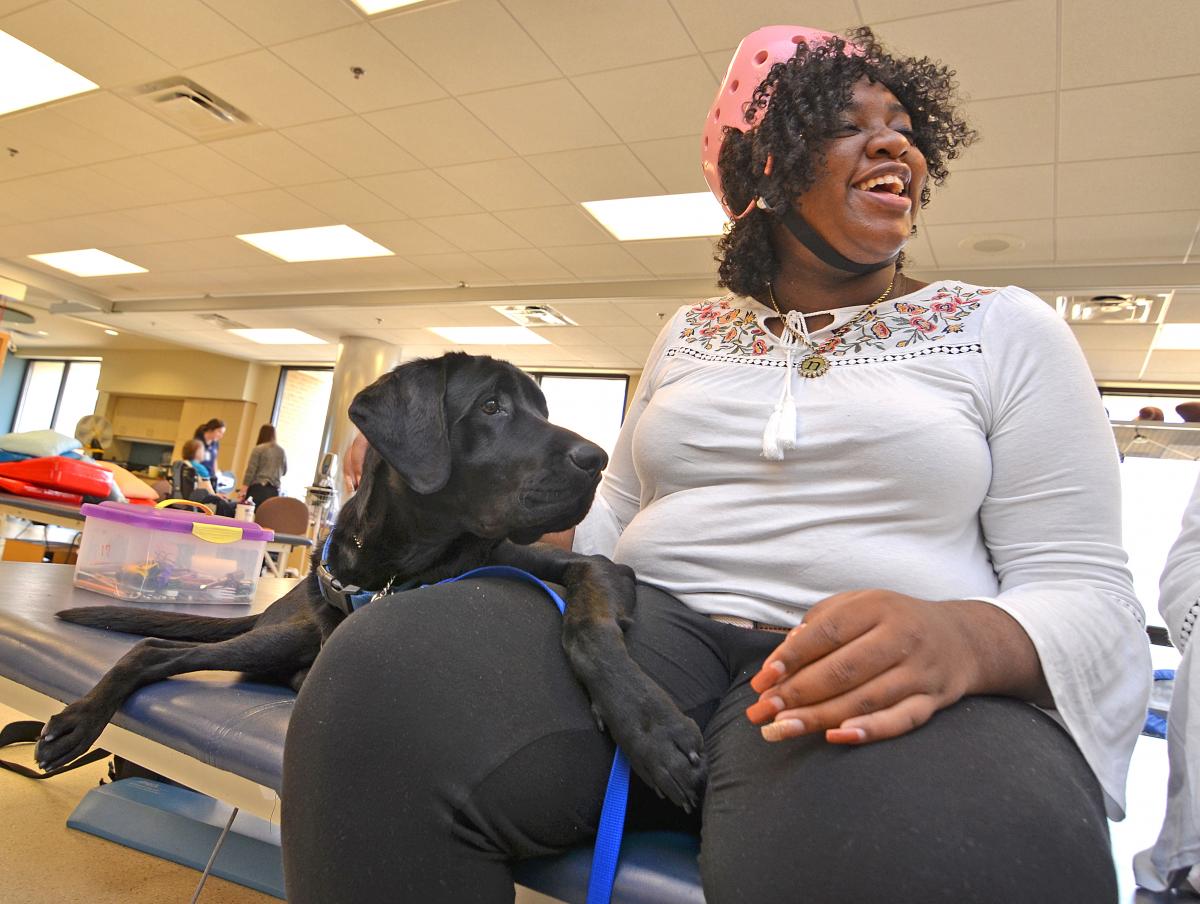 Since 1975, Methodist Rehabilitation Center has helped thousands of brain injury patients reach the highest possible level of independence. We see more brain injury patients than any inpatient rehabilitation facility in Mississippi, including 191 in 2021. This experience gives us the proven expertise that no other Mississippi hospital can claim.
Through our affiliation with the University of Mississippi Medical Center (UMMC), we're part of the Neuro Institute that's committed to clinical, academic and research excellence. This relationship gives our patients access to UMMC specialists, who regularly consult with our staff.
As the state's premier provider of a comprehensive brain injury rehabilitation program, we treat patients — from teenagers to adults — with acquired brain injuries resulting from trauma, cerebral hemorrhage, infection, tumors or lack of oxygen. 
Services are available through inpatient hospital stays, and our physicians also provide follow-up treatment for rehabilitation-related needs through our outpatient clinic located on the hospital's second floor and through Methodist Physical Medicine in Flowood.  Therapy also is available at Methodist Outpatient Therapy in Flowood and Ridgeland.
Our Team
Dr. Joan Hou leads our brain injury team. At UMMC, she is a staff member of the Division of Physical Medicine and Rehabilitation, an Assistant Professor of neurosurgery in the School of Medicine and a member of the Neuro Institute.
Hou is board certified in both Physical Medicine and Rehabilitation (PM&R) and Brain Injury.
The brain injury team also includes nurse practitioners, certified rehabilitation nurses, physical therapists, occupational therapists, speech therapists, respiratory therapists, therapeutic recreation specialists, dieticians, pharmacists, case managers, social workers, neuropsychologists, biomedical engineers, orthotists and assistive technology and robotic equipment specialists.
We also encourage referring physicians to remain involved in the patient's care, and we consult other medical specialists as needed. Family members also are included in therapy and educational sessions.
Our Program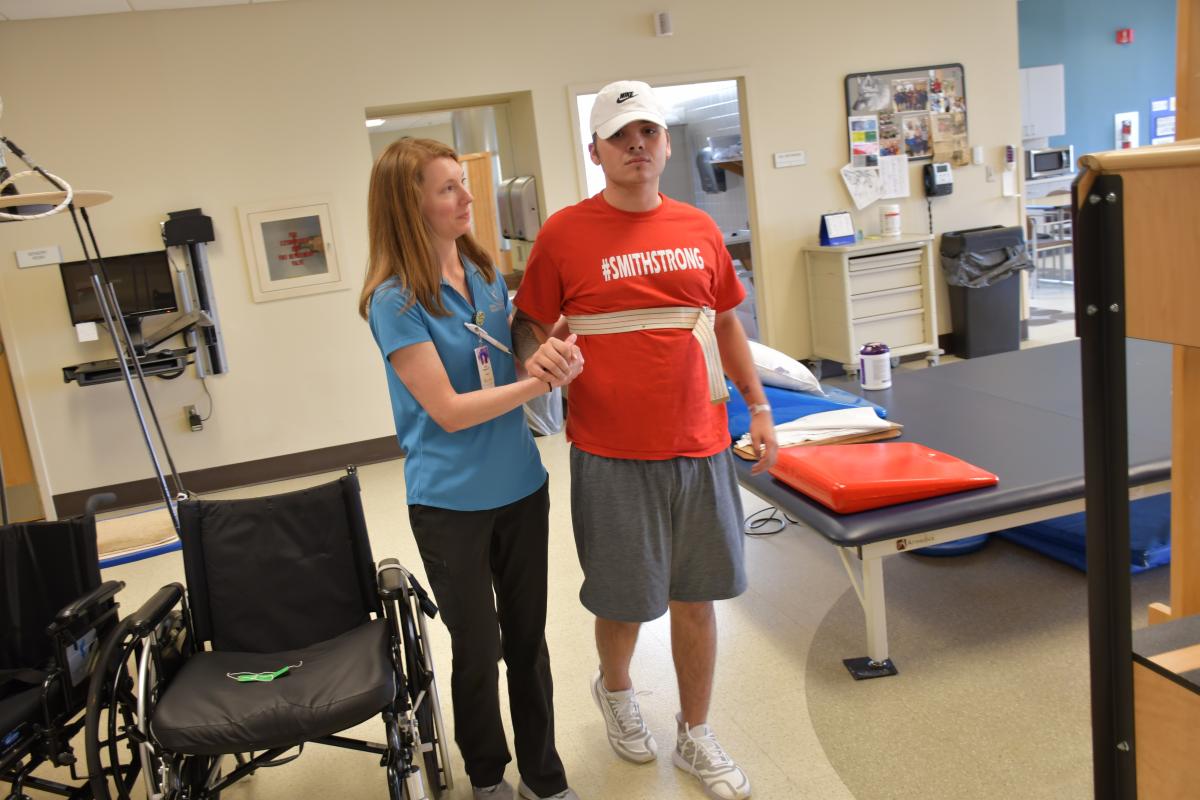 After undergoing a comprehensive evaluation, patients receive individualized treatment designed to encourage maximum recovery. Our brain injury team then works with patients, family members and referring physicians to set goals for a successful return to home, work, school and community life. 
A typical treatment schedule includes occupational, physical, speech, respiratory and recreational therapy. When not in therapy, patients are under the care of our nursing team, many of whom are Certified Rehabilitation Registered Nurses. They help promote independence by reinforcing skills learned in therapy and by providing education on a variety of rehab topics.
Family members are always welcome to be part of the process and are encouraged to take advantage of group support and educational opportunities.
Issues typically addressed during the recovery process include:
Cognitive, Emotional and Behavioral Needs
Activities of Daily Living
Mobility
Respiratory Function
Communication/Cognition
Spasticity Management
Nutrition/Swallowing
Skin Health
Adjustment Issues
Assistive Technology Needs
Community Reintegration
What Sets Us Apart?
We group patients by injury type, which gives our staff focused expertise and allows patients and their families to benefit from peer support.
We equip our therapy gym and patient rooms with the latest rehabilitation equipment and technology designed to enhance recovery.
We employ the largest number of Neuro Clinical Specialists and Certified Rehabilitation Registered Nurses in Mississippi.
We give patients the opportunity to benefit from clinical trials and other research through our Center for Neuroscience and Neurological Recovery. The CNNR is led by a physician-scientist who works with a team of investigators, including fellow physicians and experts in engineering, therapy, neuropsychology and orthotics and prosthetics.
We have a nationally recognized spasticity management program to help patients overcome this frequent side effect of brain and spinal cord injury.
We offer evaluations and guidance for the selection of wheelchairs, environmental control units, adaptive computer equipment and other assistive technology via the expertise of specially certified therapists.
We evaluate the abilities of patients with brain injuries, spinal cord injuries and stroke in our Motion Analysis Laboratory, one of only a few such labs in the nation.
 We provide treadmill gait training and robot-assisted walking therapy, which can help patients make significant gains in their walking ability. 
We offer innovative rehab technologies, including electrical stimulation devices that address foot drop, hand and leg weakness and swallowing disorders. 
We provide lifelong care through an extensive network of outpatient clinics and community services, including Methodist Physical Medicine, Methodist Outpatient Therapy and Methodist Orthotics & Prosthetics
Our Quest community reintegration program is Mississippi's most comprehensive outpatient program for people with brain injury, spinal and other neurological injuries who wish to make a successful return to work, school or community life.
As a not-for-profit hospital, we are free to re-invest in our mission to provide the highest quality care, education and research to our patients. It is a calling our volunteer board of trustees fully understands. They are dedicated to serving the needs of MRC patients at a level of expertise that they would want for their own loved ones.
Contact Us