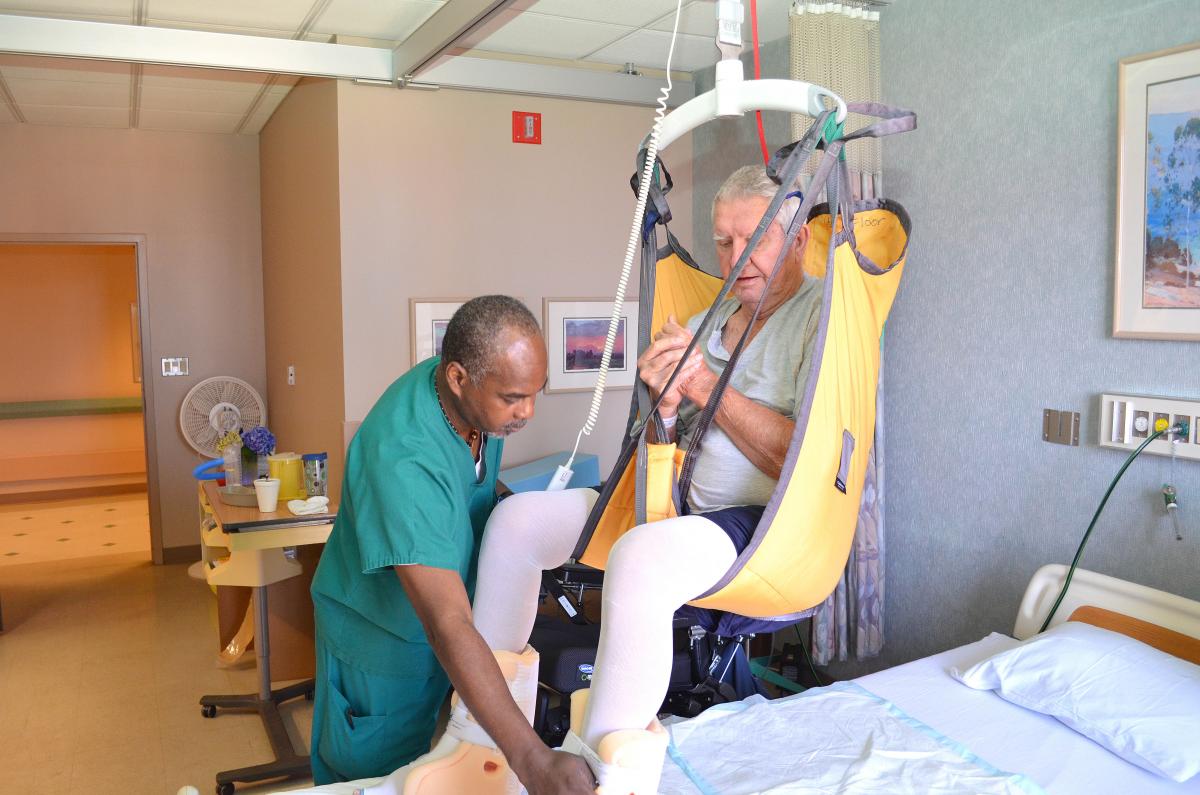 How We Compare
Rehab is an important step toward independence, and the decision is in your hands. Here are some factors to help you evaluate our capabilities when choosing rehab care.
Dedicated Floors for Brain Injury, Spinal Cord Injury and Stroke Patients 
Our brain injury, spinal injury and stroke programs are housed on separate floors and each has a staff dedicated to the treatment of that specific injury or illness. We serve more brain injury, spinal injury and stroke patients than any other rehab facility in Mississippi. 
Patient Care Directed by Physicians Who Specialize in 
Spinal and Brain Injuries 
Methodist is home to several physiatrists—physicians trained in physical medicine and rehabilitation—who specialize in spinal cord injury and brain injury treatment and research. 
Separate Therapy Gyms for Brain Injury, Spinal Injury and Stroke Patients 
TBI, SCI and stroke patients at Methodist participate in physical and occupational therapy in separate gyms dedicated to their specific injury or illness. 
Opportunities for Patients to Participate in Clinical Trials 
Through Methodist's Center for Neuroscience and Neurological Research, patients have opportunities to participate in research and clinical trials that hopefully will benefit themselves and others like them. 
A Community Reintegration Program for Brain and Spinal Injury Survivors 
Quest is Methodist's outpatient program designed to help brain and spinal injured patients reintegrate into society.
 An Opportunity to Benefit From Groundbreaking West Nile Virus Research 
A team of researchers at the Center for Neuroscience and Neurological Recovery at Methodist Rehabilitation Center were the first to report a link between West Nile virus and a polio-like form of paralysis and to continue to enhance understanding of the mosquito-borne disease.
A Driver Training Program for People with Disabling Conditions 
Methodist's driver training program provides driving evaluations and training for people with disabling conditions.
A Long-term Care Residential Facility for Severely Disabled 
Methodist Specialty Care Center in Flowood is the state's first long-term care residential facility for the severely disabled. The 60-bed center provides specialized care for patients whose medical needs are too complex for traditional long-term care facilities. Patients treated at Methodist are first in line for Methodist Specialty Care Center.
A Quality of Care Recognized Nationally by U.S. News & World Report
Methodist has twice been named one of America's Best Hospitals by U.S. News & World Report.